Saunders Transportation eBook
Transportation manufacturing for the automotive, aerospace and marine markets can be incredibly complex. No two components are the same, and even for similar applications, designs and materials often need to be reconfigured or reformulated to meet project requirements.
That's why a converter like Saunders can be so valuable.
Not only do we offer a full suite of material-converting services, but we have deep experience developing custom solutions for automotive, aerospace, and marine applications.
From trucks and trailers to planes and pontoons, EVs, specialty vehicles, and much more, we've worked on solutions for just about every type of vehicle or vessel imaginable. We can assist with things like panel mounting, NVH solutions, ingress protection, trim attachment, masking for painting or coating, gasketing, and more.
We created this eBook to help manufacturers in the transportation industry understand how converting services enhances products, accelerates the design process, and boosts manufacturing efficiency. You'll find insights into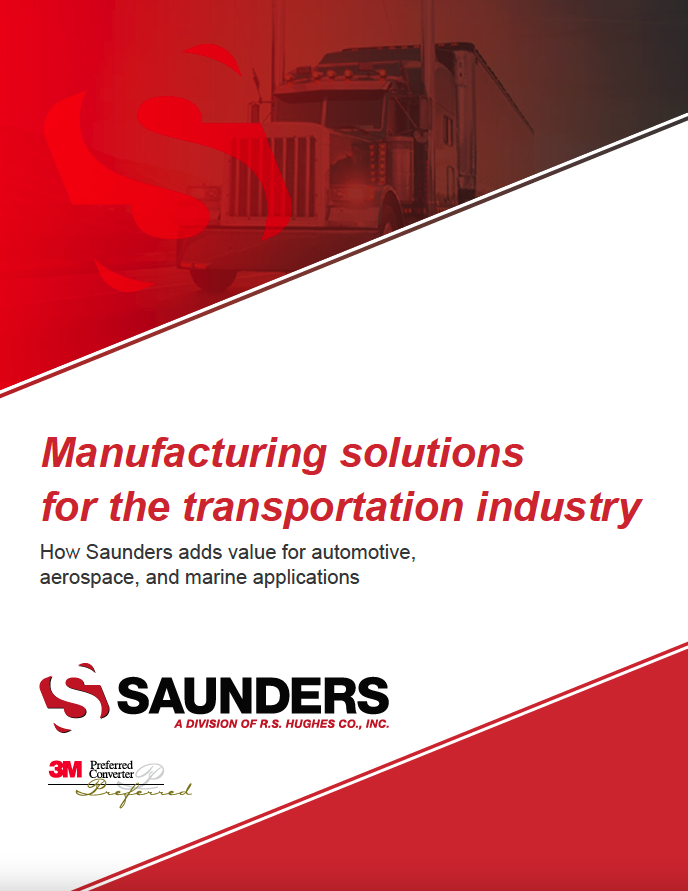 Submit the form on this page to access the document