Reduce the Electromagnetic Interference & Take the Heat Off With Ease
4 Key Applications for Thermal Interface Materials and Electromagnetic Interference (EMI) Solutions
Technology grows at a faster rate every day. Computers get faster and communication becomes easier. However, there are drawbacks to this growth as well. Engineers are now facing the challenge of dissipating heat build-up and mitigating EMI issues caused by the growth of technology.
To help engineers with this challenge, 3M has developed a full portfolio of thermal management and electromagnetic interference (EMI) tapes. These tapes absorb and redirect heat and sound. And with the help of Saunders expertise, these tapes can be tailored to each customer's design specifications.
In this e-book, you will discover four different challenges customers face with thermal and EMI management. You will also see how using 3M tapes will save you time and money, as well as how to reduce your product consumption cost and improve product performance.
LED Lighting for Agriculture
Media Display in a Vehicle's Cockpit
Avionic Flight Instrument Enclosure
Smart Appliance Screen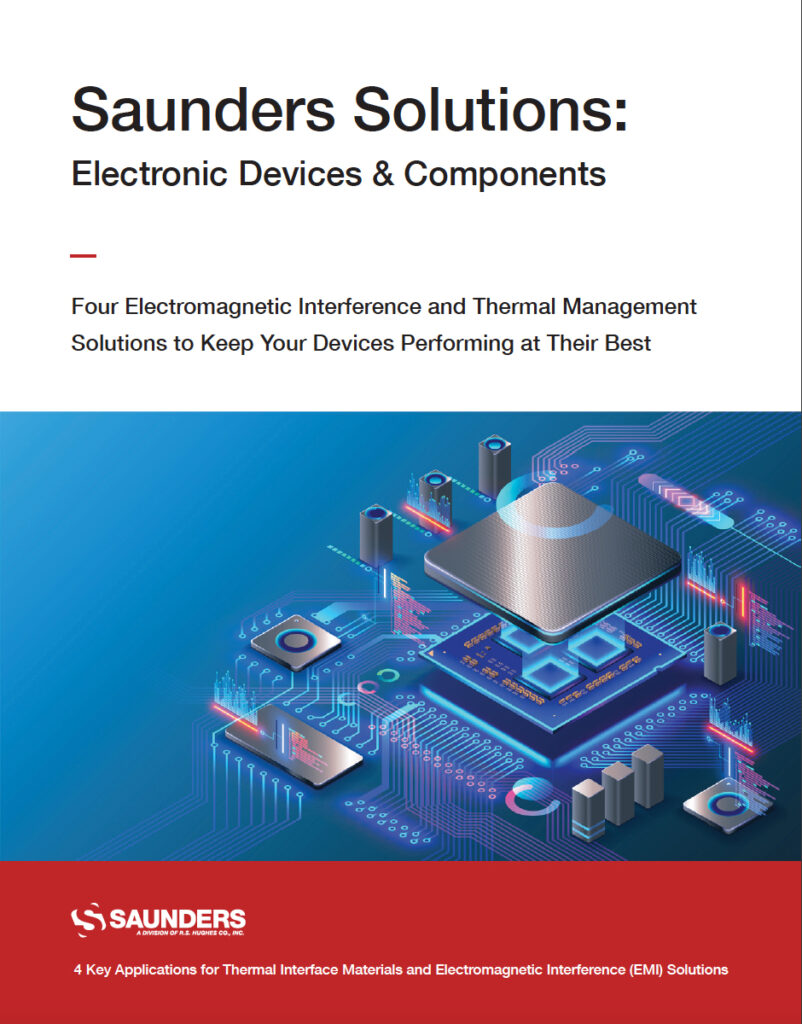 Submit the form on this page to access the document