Common Adhesive Materials For Electronic Applications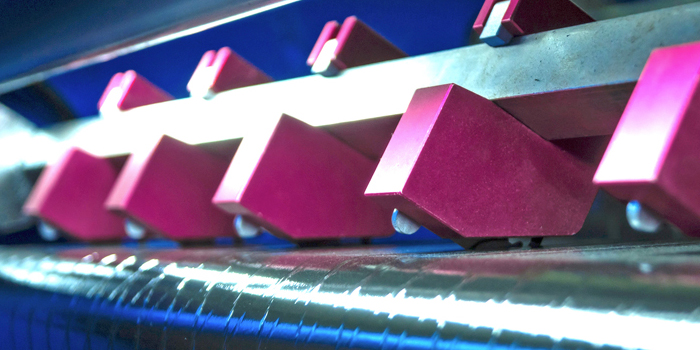 As technology gets more advanced, electronic devices are getting smaller, lighter, and more challenging to design and produce. Adhesive materials and bonding solutions can play a big role in product performance. At Saunders, we're experts in materials science and have helped countless customers select and source materials for a wide range of applications. So, to help manufacturers and suppliers speed product development, we put together a quick guide on some of the most commonly used bonding materials and adhesives for electronic applications. Here are some materials to consider that can not only provide strong bonds, but also help improve things like EMI/RFI protection, thermal management, and water resistance for electronic devices.
Adhesive materials for electronic devices
Vinyl electrical tapes – Made of durable PVC, these tapes offer electrical and mechanical protection and are often used as electrical insulation for splices and cables. These tapes can be used in a variety of applications and conditions because they are resistant to UV rays, abrasion, moisture, alkalis, acids, and corrosion.
VHB tapes – Commonly used across a range of industries, they are often used in electronic applications to bond the body or housing of electronic devices. These high-bond tapes create a strong seal between parts and have closed cells that can help prevent water from leaking through.
Glass cloth electrical tape – These silicon-based tapes are flame retardant and feature a glass cloth backing that provides excellent resistance to rotting and shrinking for increased stability, even in harsh conditions. These tapes provide an increased bond at high temperatures and are often used as coil cover, layer, and crossover insulation.
For more insights into developing solutions for electronic applications, download our ebook: Improving protection performance in electronic devices. https://www.saunderscorp.com/document/improving-protection-performance-in-electronic-devices/
Acrylic adhesives – Soft chemistry bonding materials like acrylic adhesives typically provide a good seal for projects where surfaces have uneven textures or there are small gaps between the two pieces. When using these materials, the thickness of the adhesive is critical for ensuring strong ingress protection.
3M conductive tapes – These "intelligent tapes" provide EMI/RFI shielding and grounding and can help control passive intermodulation (PIM) and boost signal-to-noise ratios while saving space and cost in electronic devices. One of the advantages of these tapes is they can be added late in the design process without having to redesign electrical systems.
Conductive liquid adhesives – Electrically conductive adhesives can be sprayed, brushed, or dipped to meet application requirements. This gives design engineers greater flexibility in device design and assembly. However, these materials are often more difficult to work with than tapes or other types of bonding materials. So, engineers need to consider manufacturability before selecting liquid adhesives.
Thermally conductive adhesive transfer tapes – These tapes are designed to establish a preferential heat-transfer path between heat-generating components and cooling devices. They are ideal for thin bonding applications, provide excellent shock performance, and are often made from acrylic polymers.
Thermally conductive interface tapes – These tapes combine pressure-sensitive adhesives (PSAs) with thermally conductive fillers that help manage heat while providing strong adhesion performance for a variety of substrates. They also provide good dielectric performance and can be used to enhance vibration damping as well.
Heat spreading tapes – These types of tapes are designed to spread heat on plane direction to quickly dissipate heat along a preferential heat-transfer path. They provide excellent electrical insulation and flexibility and can help ensure uniform heat distribution for thermal management needs.
Choosing adhesives early in product development
As discussed above, tapes and adhesives can not only help ensure the integrity and durability of electronic devices, but they can also play an important role in meeting requirements for EMI shielding, water resistance, and other needs. This is why it's so important to consider materials early in the product development process. By understanding all of the options available, engineers and other stakeholders can select the right materials to create the ideal stack-up for a given application. Identifying those materials early on can help eliminate design rework and make it faster and easier for engineers to develop solutions that meet project requirements. Consider working with an experienced converter like Saunders that has the expertise to guide and accelerate materials selection to ultimately get products into the market faster and more efficiently.
Ready to start your next electronic device manufacturing project? Contact us today and we'll review your requirements and explore all the ways we can add value to your operation.